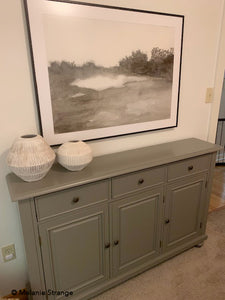 Buy exactly what you see pictured including the frame!
What's included:
- Art Print: Midnight Marsh (on cotton paper)
- Size: 40" w x 30" h (including 2.5" matting), finished size of 40 3/16" x 30 3/16"
- Frame: 3/8" Black metal frame
- Acrylic: non-glare acrylic which is a non-reflective matte surface
Shipping/Returns:
This framed artwork ships for $35 to U.S. customers. Framed art is not available to Canadian customers at this time. The shipping rate varies by product based on the frame/size specifications.
Please visit our Shipping & Returns page for current lead times. Each piece is made to order, so unfortunately we are unable to accept returns.
Images shown may be edited by customers so colors may vary. Please view the images of the artwork by itself for a more clear depiction or email shop@debpresutto.com with any questions you may have.